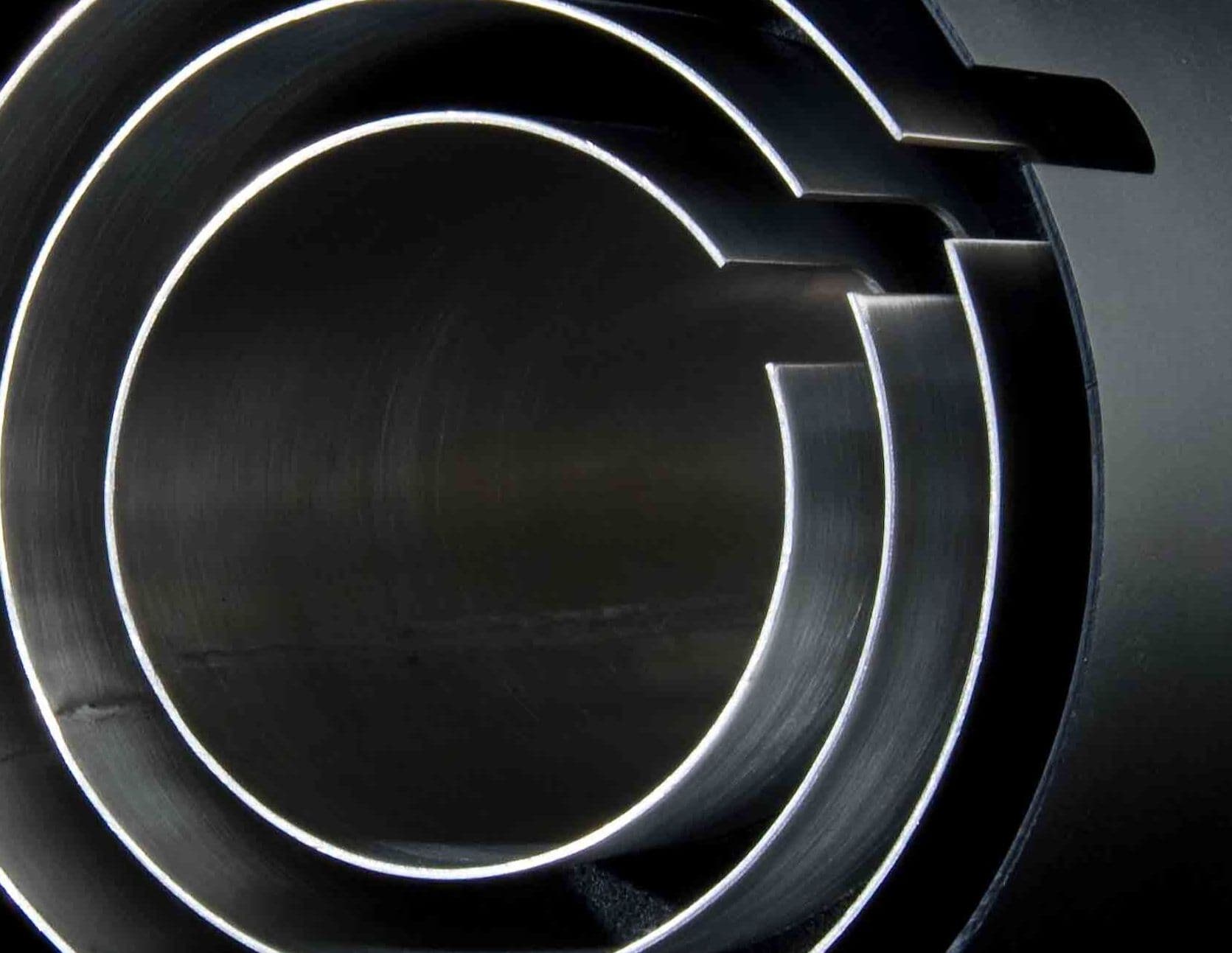 CRYOPHY®
The alloy for low temperatures
CRYOPHY@ alloy for low temperatures
Depending on availability, we supply from stock sheets, foils, round material as well as wire of the following alloys:
A variant of this material is the low-temperature MUMETAL®, called Cryophy®. The alloy, which is similar to material 2.4545, is additionally subjected to a special tempering annealing process in order to score with the highest permeability values even at 4 K. The alloy is also suitable for low temperatures.
CRYOPHY ® is a registered trademark of APERAM S.A.
MUMETAL® is a registered trademark of Carpenter Technology (UK) Limited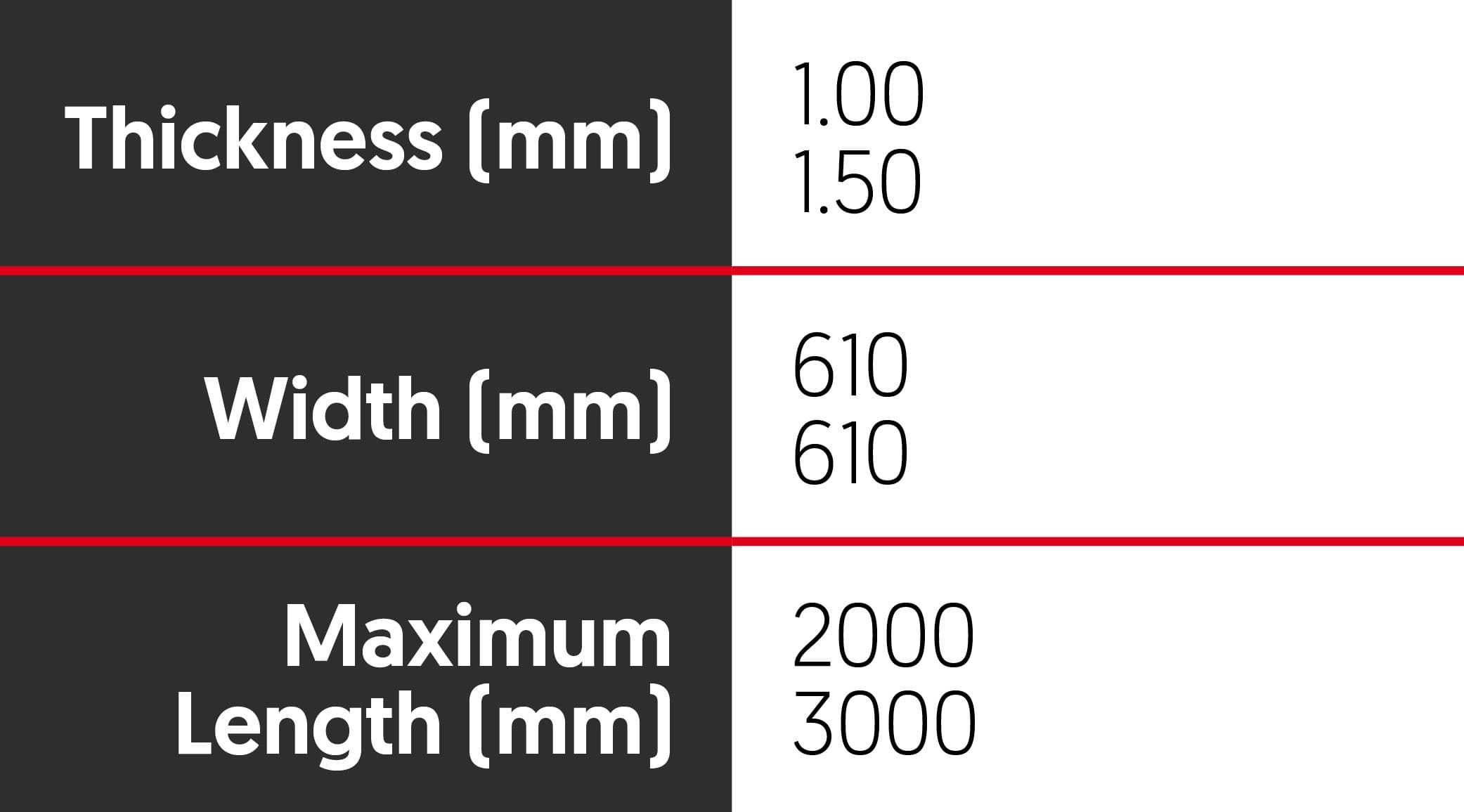 Semi-finished products, cold rolled, soft
Sheet thickness tolerance +/- 5%. Other dimensions on request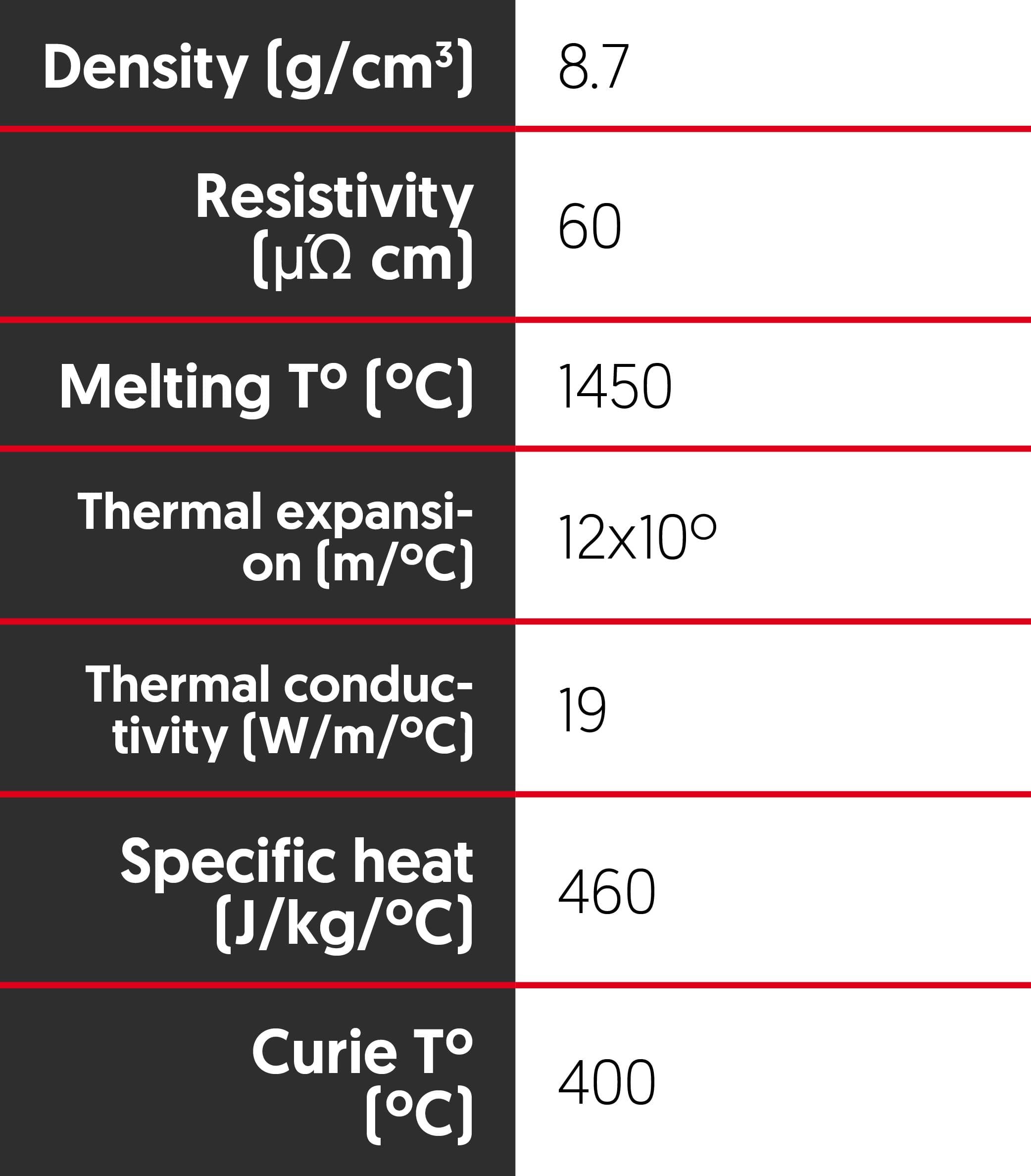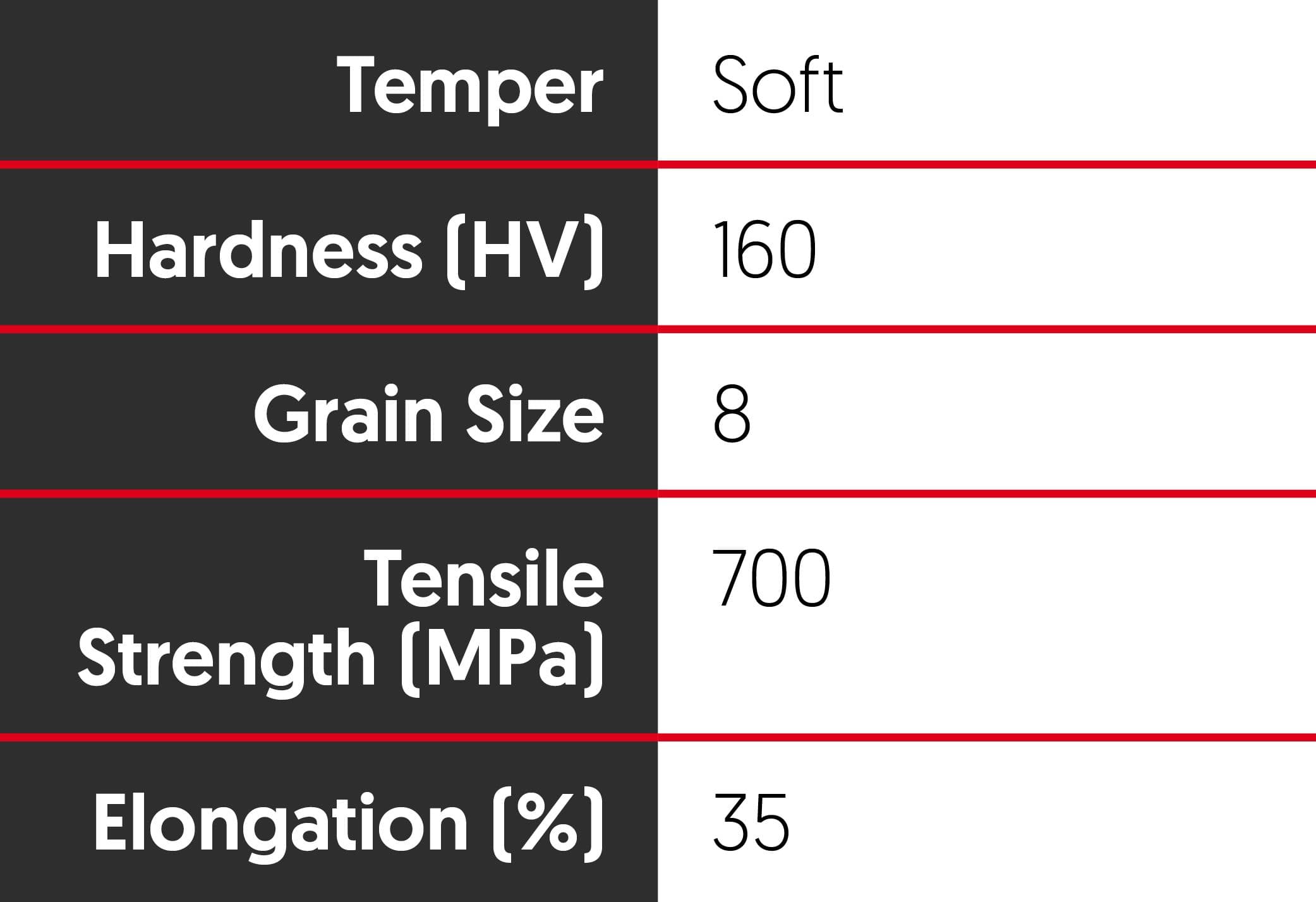 Typical mechanical properties after annealing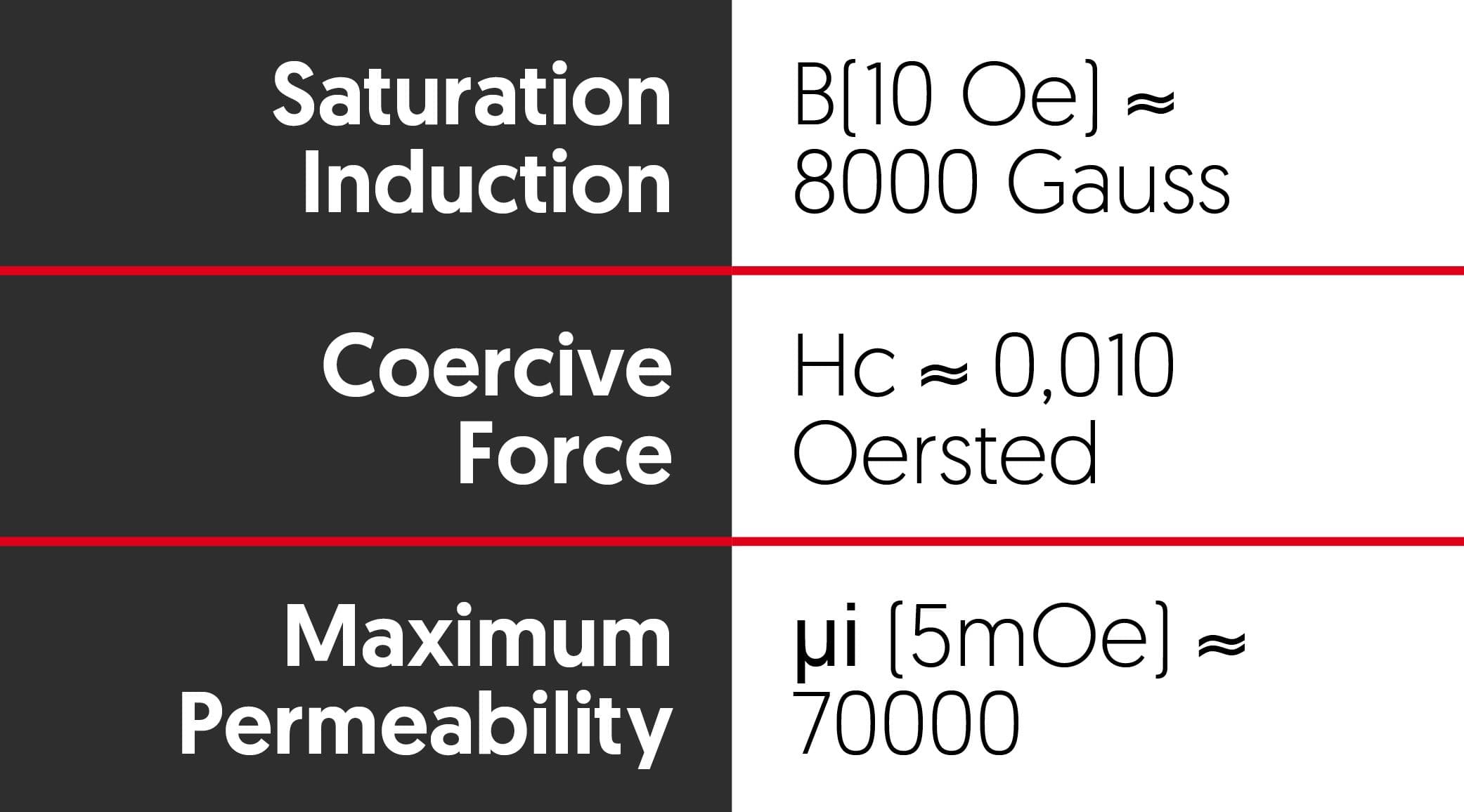 Typical magnetic properties (DC) after annealing