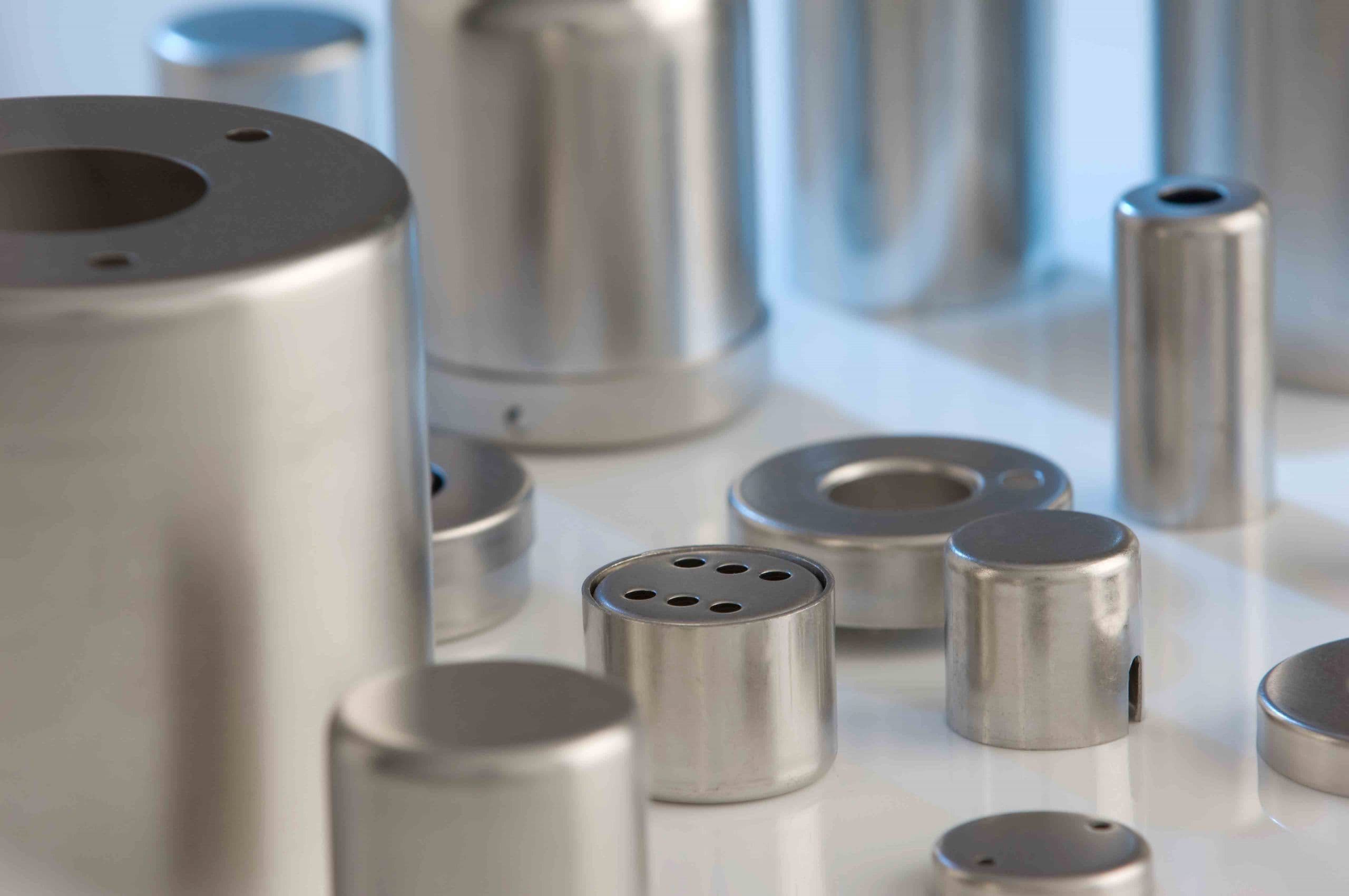 CRYOPHY® SHIELDINGS
For Cryogenic Systems
Low-Temperature Compatible Magnetic Shieldings
CRYOPHY®
The permeability of conventional MUMETAL® drops significantly above a temperature of minus 40°C, which makes the alloy unsuitable for use at low temperatures. Consequently, the nickel-iron alloy has been further developed so that high permeability can still be achieved at 4 Kelvin.
Under the brand name CRYOPHY ®, APERAM ALLOYS IMPHY produces the low-temperature MUMETAL® that we prefer to use. In the further processing to low-temperature-capable magnetic shields, such as those used in cryogenic systems in high-energy physics, the heat treatment of the ready-to-install components is of particular importance.
Typical application: Magnetic shields for the low temperature range up to 4K in cryostats or for SQUID sensors.
CRYOPHY ® is a registered trademark of APERAM S.A.
MUMETAL® is a registered trademark of Carpenter Technology (UK) Limited